Miami, the city of sun, fine beaches, Latin flair, and endless fun, is the ultimate destination for an unforgettable bachelorette party. Whether you're into beachside relaxation, vibrant nightlife, or unique experiences, Miami has it all. We'll provide you with a list of fun activities for your Miami bachelorette party, while emphasizing the importance of overall health and wellness given the potential intensity of the weekend.
Fun Activities for Your Miami Bachelorette Party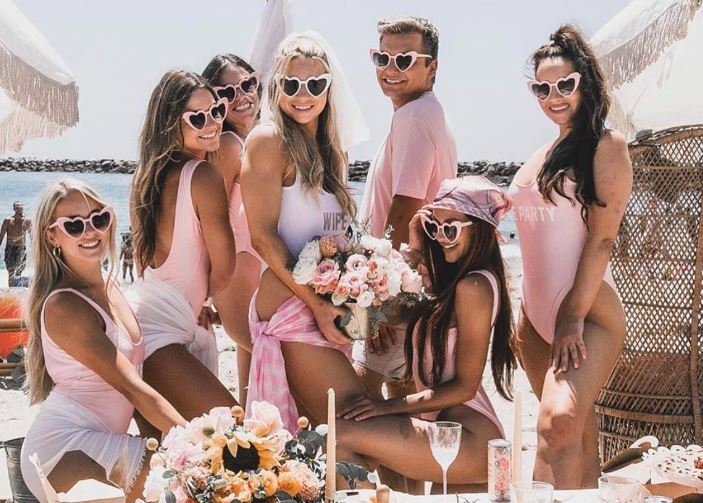 ‍Beach Day: Begin your Miami adventure with a relaxing day at the beach. Soak up the sun, take a dip in the crystal-clear waters, and indulge in some beachside cocktails.‍
Pool Party: Miami is famous for its pool parties at chic hotels and resorts. Reserve a cabana, sip on colorful drinks, and dance to the latest tunes.‍
Art Deco Tour: Explore the iconic Art Deco Historic District in South Beach. Stroll along Ocean Drive and admire the pastel-hued buildings, a perfect backdrop for group photos.‍
Boat Cruise: Charter a private yacht or hop on a boat tour. Enjoy the scenic views of Miami's coastline, go snorkeling, and maybe even spot some dolphins.
Cuban Salsa Dancing: Experience Miami's vibrant Cuban culture with a salsa dancing class. It's a great way to bond with the bride-to-be and learn some sexy moves.
Wine Tasting: Visit a local winery or wine bar and sample exquisite wines. It's an elegant and sophisticated way to celebrate.
Fashion District Shopping: Miami's Design District offers high-end shopping, perfect for a fashion-forward bride and her entourage.
Live Music and Dancing: Miami's nightlife needs no introduction; as advertised, it is legendary. Head to a lively club to dance the night away or catch a live music performance.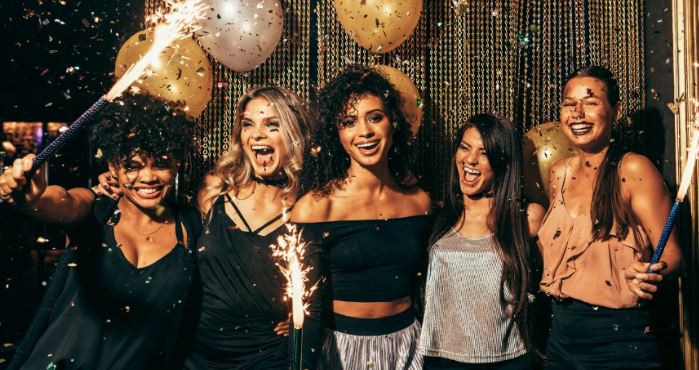 The benefit of having an in-hotel IV
In the midst of all the festivities, it's crucial to consider your well-being and ensure the bachelorette and her crew stay energized. IV therapy plays a vital role in making sure the party goes off without a hitch:
1. Preemptive Hangover Prevention: Smart IV Clinic offers a signature "Recovery" treatment that can be administered before or after a night of revelry. Preemptive IV therapy can help reduce the severity of hangovers, ensuring the bride and her squad wake up feeling refreshed and ready for another day of fun.
2. Hangover Relief: Should you and your friends find yourselves nursing hangovers, IV therapy can provide swift relief. The treatment includes rehydration, vitamins, and minerals, helping you bounce back faster and continue enjoying the bachelorette party.
3. Rapid Response: Smart IV Clinic understands that timing is crucial during a bachelorette party. That's why they offer a rapid response service. You can book their services and have them arrive within as little as an hour, ensuring you receive the care you need precisely when you need it.
If you are planning a trip to Miami, and are considering preemptive IV hydration or Post-drinks IV hydration therapy, Smart IV Clinic offers a thoughtful approach to delivering essential nutrients for your situation
We recommend a fully customized version of our signature "Recovery" treatment to maximize the time spent celebrating the bride-to-be
See what our customers think of us by looking through our reviews on our Google My Business Page
You can make your booking up to 3 months in advance, on Smart IV Clinic's website or if you would like to connect with one of our licensed professionals prior to booking, call us at 800-801-6617 or reach out via email at

[email protected]

Smart IV Clinic's dedication to your health and well-being extends throughout your treatment, from the booking process, to the initial interview to the final drop of your personalized IV solution. Your path to better health begins with Smart IV Clinic!
Fill out this form to stay up to date on developments at Smart IV
Follow us on our social media channels in the top right above.