Miami, with its vibrant nightlife, sunny beaches, and electrifying atmosphere, is the ultimate destination for a memorable bachelor party. As you plan this once-in-a-lifetime event, it's essential to combine unforgettable experiences with responsible choices. That's where IV hydration treatments in the comfort of your hotel or AirBnB comes into play. In this blog post, we'll explore a list of fun activities for your Miami bachelor party and highlight the importance of IV hydration to either preempt the drinking or recover from the festivities. Plus, we'll introduce Smart IV Clinic, a leading provider of hangover prevention and recovery treatments.
Fun Activities for Your Miami Bachelor Party
1. Beach Day: Kick off your bachelor party with a day of sun, sea, and sand at Miami's world-famous beaches. Whether you're into water sports or simply want to relax with your buddies, Miami's beaches offer something for everyone.
2. Boat Party: Charter a private boat and cruise along Biscayne Bay or the Intracoastal Waterway. Enjoy music, drinks, and breathtaking views of Miami's skyline as you celebrate on the water.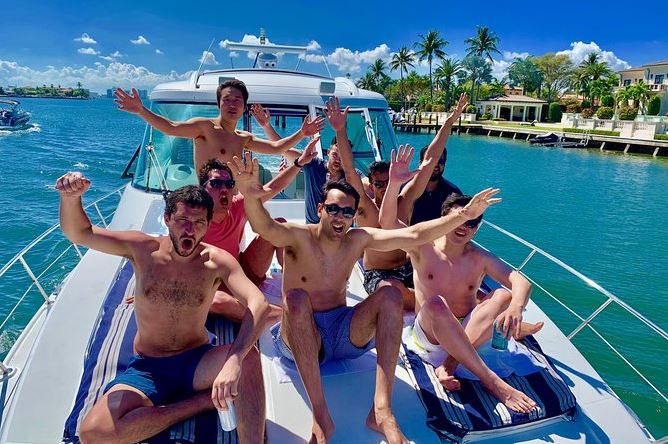 3. Nightlife Extravaganza: Miami is renowned for its vibrant nightlife. Explore the hottest clubs, bars, and lounges in South Beach and Downtown Miami, and dance the night away with your friends.
4. Golfing: Miami boasts several top-notch golf courses. Gather your buddies for a round of golf and enjoy some friendly competition while taking in the lush surroundings.
5. Cuban Cigar Tasting: Experience a taste of Miami's rich Cuban culture by indulging in a cigar tasting session. Learn about the art of cigar making and savor premium cigars with your party.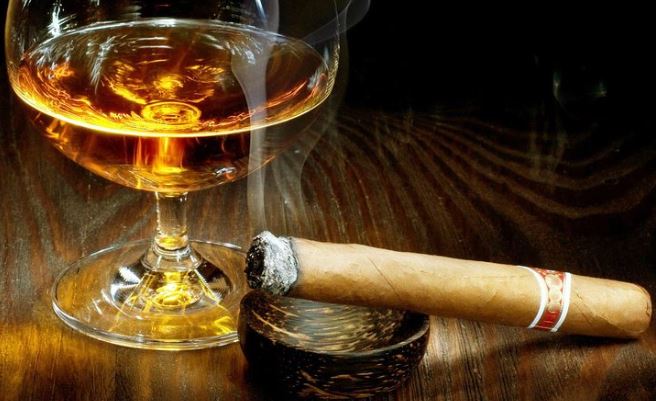 6. Fishing Charter: If you're into fishing, Miami offers excellent opportunities for deep-sea fishing. Spend a day on a fishing charter and try your luck at catching some trophy fish. Worth connecting with fishingmiami.com
7. Foodie Tour: Explore Miami's diverse culinary scene with a food tour. Sample delicious dishes from various cultures, from Cuban to Peruvian, and savor the flavors of the city.
8. Helicopter Tour: Get a bird's-eye view of Miami's stunning skyline with a helicopter tour. It's a unique and exhilarating way to take in the city's beauty. One provider is https://tourhelicopter.com/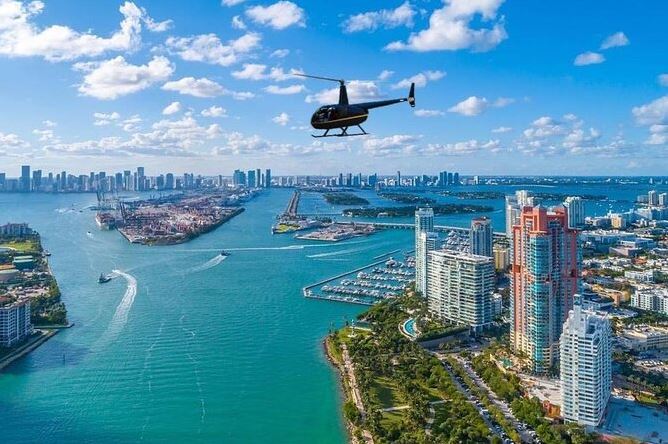 Consider IV Treatments from your hotel/AirBnB as you navigate the long list of activities
With all the indulgences, it's crucial to consider your well-being during the bachelor party. IV hydration can play a significant role in ensuring a memorable and comfortable experience:
1. Preemptive Hangover Prevention: Smart IV Clinic offers a signature "Recovery" treatment that can be administered before or after a night of revelry. Preemptive IV therapy can help reduce the severity of hangovers, ensuring you wake up feeling refreshed and ready for another day of fun.
2. Hangover Relief: Should your group find yourselves nursing hangovers, IV hydration provided directly from the comfort of your hotel/AirBnb can provide swift relief. The treatment includes rehydration, vitamins, and minerals, helping you bounce back faster and continue enjoying your bachelor party.
3. Rapid Response: We at Smart IV Clinic understand that timing and responsiveness is crucial during a bachelor party, which is why we offer a rapid response service. You can book their services and have them arrive within as little as an hour, ensuring you receive the care you need precisely when you need it.
Book Your Smart IV Session Today for Unparalleled Safety and Effectiveness!
If you are planning a trip to Miami, and are considering preemptive IV hydration or post-drinks IV hydration therapy, Smart IV Clinic offers a thoughtful approach to delivering essential nutrients for your situation
We recommend a fully customized version of our signature "Recovery" treatment to maximize the time spent celebrating the groom-to-be
See what our customers think of us by looking through our reviews on our Google My Business Page
You can make your booking up to 3 months in advance, on Smart IV Clinic's website or if you would like to connect with one of our licensed professionals prior to booking, call us at 800-801-6617 or reach out via email at

[email protected]

Smart IV Clinic's dedication to your health and well-being extends throughout your treatment, from the booking process, to the initial interview to the final drop of your personalized IV solution. Your path to better health begins with Smart IV Clinic!
In conclusion, a bachelor party in Miami promises unforgettable moments and thrilling experiences. By incorporating IV treatments from Smart IV Clinic into your celebration plans, you can ensure that the festivities are both memorable and comfortable. So, as you plan your Miami bachelor party, remember to prioritize your well-being, and toast to a fantastic celebration in the Magic City!
Fill out this form to stay up to date on developments at Smart IV
Follow us on our social media channels in the top right above.