5 Reasons to Prefer Physicians Who Use Vein-Finders! 💉💡| Smart IV Clinic
Discover the Smart IV Clinic advantage, where we're rewriting the healthcare playbook with innovation and expertise. Our commitment to excellence is anchored in cutting-edge protocols, unwavering dedication to your comfort, and a mission to elevate your healthcare experience.
In the realm of holistic wellness and self-improvement, IV therapy has demonstrated remarkable effectiveness, empowering individuals to elevate their overall well-being and achieve their health and beauty aspirations. The harmonious fusion of naturalistic principles and medical science highlights the advantages of integrating intravenous therapy into self-care and fitness regimens.
This stands in stark contrast to the experiences individuals face in conventional medical settings, including Emergency Rooms, Urgent Cares, and Health Clinics. While these facilities offer vital services, they may not consistently prioritize patient comfort to the degree you rightfully deserve.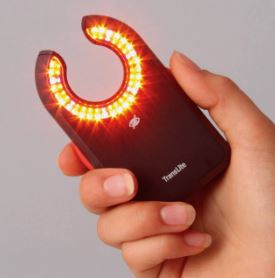 Veinlite Vein Finder
Elevating Excellence
Enter the world of in-home white-glove IV services, where precision, patient comfort, and an unparalleled overall experience take center stage. At Smart IV Clinic, we hold these principles in the highest regard, underpinned by the latest peer-reviewed research, advanced methodologies, intensive training, and state-of-the-art technology This unwavering commitment ensures that each of our nurses is a top-tier vascular access specialist. A comprehensive meta-analysis, as detailed in the Journal of Emergency Medicine, illuminates the substantial enhancement in first-attempt success rates for peripheral venous access through the adoption of Venous-Visualization Devices. If technology can elevate the patient experience, why not embrace it?
‍Smart IV Clinic Utilizes Vein-finders for Precision and Comfort!
Explore the innovative approach of Smart IV Clinic, where we're modernizing our practice by incorporating vein finders as a key element. We invest in the finest vein-finding devices for our entire nursing team, maintaining an unwavering commitment to quality. This method, coupled with hands-on training, and the meticulous selection of top-tier nursing professionals, dramatically diminishes the likelihood of missed veins. As a result, our clients can expect the highest standards of safety and care, with successful access on their initial attempt, ensuring a truly VIP healthcare experience for everyone we are privileged enough to serve.
‍ The Veinfinder Advantage
Why are we raving about Vein-Finders? Here's the outline on why they're our secret weapon:‍
‍Precision Perfected: Vein-finders offer an unparalleled level of accuracy, providing clear visualizations to reveal the best possible options. Vein size, depth, angle, tortuosity, bifurcations, valves, and positioning, as well as factors such as vein fragility, dehydration, and previous needle punctures, all contribute to the complexity of accessing veins with an IV catheter. With real-time, crystal-clear vein visuals, our nurses can select the perfect insertion point, ensuring that missed veins become a thing of the past.‍
The Comfort Factor: Reducing the need for multiple and in some cases, excessive needle insertion attempts, vein-finders contribute to a more comfortable experience for our patients. Our patient-centric approach prioritizes their well-being, and these devices help streamline procedures, making them less painful and ultimately building trust and satisfaction among our patients.
Safety First: Beyond the convenience and reduced discomfort, safety takes center stage. Fewer needle pricks translate to fewer complications such as unsightly bruises and a lowered risk of infection. Your safety remains our highest concern.
Increased Efficiency: Vein-finders supercharge the IV insertion process making it impressively swift without sacrificing accuracy. We recognize the importance of your time, and we strive to ensure that you won't have to endure unnecessary multiple needle pricks.
Confidence Boost: Vein-finders are more than tools; they inspire confidence. Our skilled nurses handle them with precision, ensuring patients feel secure, knowing they're in the capable hands of both advanced technology and compassionate professionals who truly care.
Elevating Modern Healthcare with Diligence and Expertise
Our dedicated nurses, rigorously trained to utilize vein-finders, exemplify our unwavering commitment to redefining healthcare standards. They prioritize the highest quality of care and expertly employ the latest techniques to guarantee a seamless, pain-free, and enjoyable patient experience, ensuring your well-being is our paramount concern.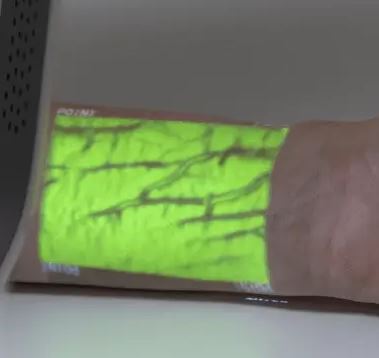 Vein-finding significantly improves the patient experience
Experience Unrivaled Wellness – Book Your Smart IV Session Today!‍
Are you in Miami and in search of top-tier mobile IV hydration therapy? Look no further than Smart IV Clinic. Our unyielding dedication to excellence, pioneering protocols, and unwavering commitment to your comfort truly set us apart.
Don't let this opportunity pass you by to embrace the future of healthcare and optimization. Secure your session now through Smart IV Clinic's user-friendly website, or connect with us via email at

[email protected]

or by phone at 800-801-6617. Your well-being deserves nothing less than the best!
Smart IV Clinic is revolutionizing IV hydration therapy, with your health and well-being at the heart of everything we do. Reserve your spot and experience the difference for yourself!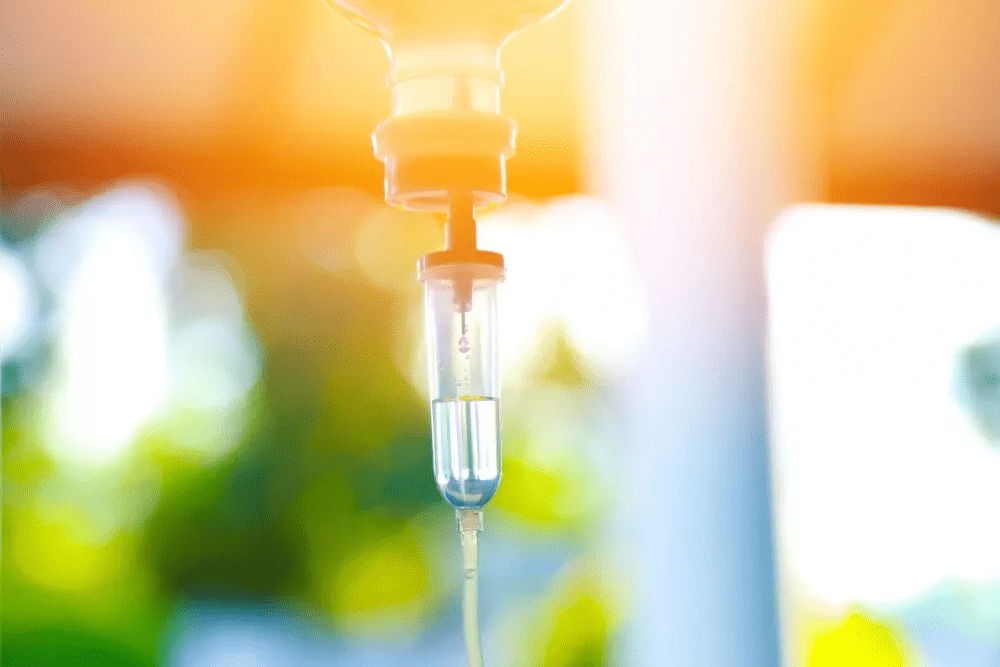 Intravenous infusion treatments improve the patient experience meaningfully
Citation: Fields JM, Piela NE, Au AK, Ku BS. Effectiveness of Vein Visualization Devices in Improving First-Attempt Success for Peripheral Venous Access: A Systematic Review and Meta-analysis. Annals of Emergency Medicine. 2015;66(6):679-688.
Fill out this form to stay up to date on developments at Smart IV
Follow us on our social media channels in the top right above.